SMOOTHNESS, ENGINEERED
WITH PRECISION.

RELX Super Smooth™ is our performance standard and was created with over 100 R&D scientists from the RELX Lab through 76 sensory tests and adjustments which quantified smoothness through 5 performance indicators.

MASTERING MOUTHFEEL
THE STORY BEHIND SUPER SMOOTH

"The philosophy behind RELX products is balance and symbolism. We strive for excellence in user experience, functionality and design."
Chen Chen
RELX's Chief Product Officer
At RELX, we are guided by a design philosophy to ultimately find the right balance of aesthetic design with a phenomenal user experience.
From day one, this philosophy has been at the core of everything we do. We believe anything is possible with the right amount of experimentation and imagination.
A QUEST FOR EXCELLENCE
""Aesthetic design is just the beginning — performance is everything."
Experience matters.
Our team of engineers are on a quest to redefine the vaping experience and we are just at the beginning of our journey. We continue to chase perfection through research, science and expert engineering. When we were studying the user experience, it became clear that mouthfeel is of utmost importance. This is what led us to develop our performance standard, RELX Super Smooth.
CHANNELING RESULTS
THE STORY BEHIND
SUPER SMOOTH

THE ENGINEERING PROCESS
RELX's research and development teams engineered Super Smooth™ through 76 sensory tests with hours of adjustment. We summarized the results into 5 key indicators to understand how to make the vaping experience the smoothest possible.
While simple in nature, the benefits are unmatched. Our devices ensure a Super Smooth™ experience from the first to the last puff.
Air Boost Airway Design
The aerodynamic design creates negative pressure which pushes the vapor bottom-up from the atomizer. The result? An abundant vapor volume that feels incredibly familiar.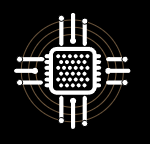 Active-Steam Pro
Achieves consistent vapor volume and quality through actively balancing and controlling both atomizing power and temperature.
BEHIND THE PRODUCTION
FROM THE LAB TO REALITY

THE SUPER SMOOTH COLLECTION
COMPARISON DEVICES
RELX
RELX Infinity
RELX Essential
Công nghệ
Super Smooth™
Super Smooth™
Thiết kế chống rò rỉ
Leak-resistance Maze
Leak-resistance Maze
Sạc
Built-in Pogo pin
USB-C Charging
/
USB-C Charging
Giải thiết kế
Red Dot Award 2020
/
Các phụ kiện khác
Hộp sạc
MUA NGAY>
/
Pod Design
Symmetrical Pods
Symmetrical Pods
Chức năng thông minh
Cảnh báo rung SmartPace
/
Battery
380 mAh
350 mAh
Trọng lượng thiết bị
18g
17g
Màu sắc thiết bị
XEM TẤT CẢ CÁC MÀU SẮC>
XEM TẤT CẢ CÁC MÀU SẮC>
Bao gồm
1 Thiết bị + 1 Cáp Type-C + 1 Hướng dẫn Sử dụng
1 Thiết bị + 1 Cáp Type-C + 1 Hướng dẫn Sử dụng
Các Pod tương thích
RELX Pod Pro; RELX Pod
RELX Pod Pro; RELX Pod
Hương vị Pod
XEM TẤT CẢ CÁC HƯƠNG VỊ>
XEM TẤT CẢ CÁC HƯƠNG VỊ>
Pod Dung tích mL
2 mL
2 mL
Pod Nicotine %
3%, 5%
3%, 5%